Praying Mantis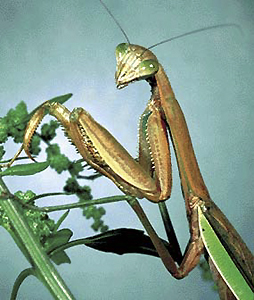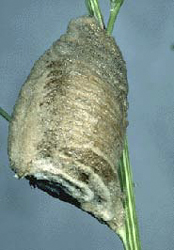 Egg Case
A green or brownish predatory insect (Mantis religiosa) that while at rest folds its front legs as if in prayer.
While the praying mantis plays a very important part in nature's insect control plan, one should not expect to achieve total pest control with the use of praying mantids alone. Nevertheless, the mantid is the only predator which feeds at night on moths (most moths are active only after darkness) and the only predator fast enough to catch mosquitoes and flies. Since mantids are quite large and more visible than most beneficial insects, they are "fun" to watch, and children are fascinated to see a Praying Mantis grasp its prey. Photos by Richard Weber.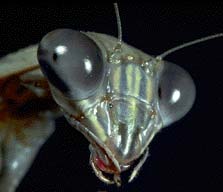 Back
Want to grow the
World's Hottest Pepper?