HOT STUFF LINKS
us
HOT

stuff.com

Fiery Foods Super Site Almost everything you need to know about the Chile pepper industry. Home page of National Fiery Foods Show. Dave DeWitt, editor and publisher.
Pepperclicks THE Pepper Directory Sources for everything from seeds to sauces and fresh peppers, too. More than just hot !
Esquivel and Fees Craftsmen If you love Chile peppers, then you'll love there hot and spicy selection of Chile pepper jewelry. They have designed and personally create the largest selection of pepper jewelry in the world. Ristras, Jalapeños, Serranos and Habaneros in any color and size you can imagine. They also have a full line of solid sterling silver and 14k gold Chile peppers. You can order any design as shown, or mix, match and add any of there Chile peppers to create your own one-of-a-kind pieces.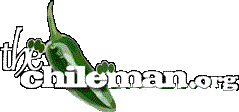 thechileman.org The home of the worlds most comprehensive, fully illustrated chile database. Chillies, chilli, paprika, capsicums or chili peppers, it doesnt matter what you call them, we will have detailed information on more than 3500 varieties listed in our database. From the mildest bell pepper to mouth blistering red hot chili peppers, we provide everything you need to know about the capsicum genus and its many species.
UK Chile Heads Information on Capsicum. Has good list of varieties with photographs. Links to seed suppliers in US and UK. Growing, Roasting, Canning, Pickling, Freezing and more.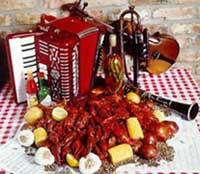 Cajun Crawfish Shop
Have Yourself a Genuine Cajun Crawfish Boil! Live Louisiana Crawfish Shipped in Season to Your Door. Plus All You Ever Wanted to Know About Crawfish, Crayfish, Crawdads, Mudbugs & Mudpuppies.